news | misc.
rss feed

02 November 2013
Upcoming Performances
I have a couple upcoming performances on opposite coasts. On November 10th loadbang premieres my A Different Infiniteness at Roulette in Brooklyn, NY. On November 16th, Andy Kozar gives a recital at Oregon State University featuring music for trumpet and electronics. More details in the schedule section.
---
16 September 2013
Album Review
Ensemble et cetera's recording of my piece Even the Light Itself Falls got a really nice review from the blog a fool in the forest. The review also discusses new releases from Dawn of Midi and Third Coast Percussion.
Ensemble et cetera will play this piece at the Carlsbad Music Festival on Sunday, September 22nd at 1:30pm. You can get tickets here.
---
09 September 2013
Out on Populist Records!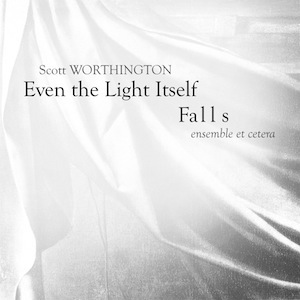 Tomorrow, September 10th, ensemble et cetera's recording of my piece Even the Light Itself Falls will be released on populist records. The recording is only available as a digital download and can be purchased from the label's bandcamp page. Pre-order is available if you just can't wait. You can get it here.
et cetera will also perform this piece on the Carlsbad Music Festival on September 22nd at 1:30pm. The concert is a double bill with members of Roomful of Teeth. Tickets are available on the festival's website (purchase tickets).
---
11 August 2013
Even the Light Itself Falls
Exciting news: my piece, Even the Light Itself Falls will be performed by ensemble et cetera during the Carlsbad Music Festival. In addition, the recording we made of the piece a year ago will be released very shortly. This coming week I'll be finishing up the mixing/mastering stage of things and then send it off to the digital presses known as bandcamp. Date and time of the performance and recording details are soon to come.
---
28 May 2013
ISB convention June 2-8
I'm very excited to be attending and playing at the International Society of Bassists Convention. My recital is at June 6th at 1pm, but there are tons of events all week long that look wonderful. This will be my first convention and I'm very much looking forward to it.
---